---
Recovering
great books
for future
generations.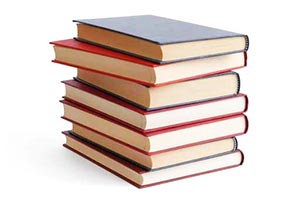 Books
You can purchase our books through AbeBooks. Backed by Amazon, AbeBooks has millions of new & used books, rare books and out of print books, all from independent booksellers just like us. We have a large selection of books available so visit now!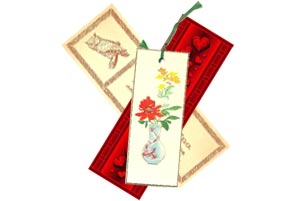 Printed Collectibles
As we bring in books we often find other printed materials that we think are worth passing along. Among our bookmarks, for example, you might find one depicting a place you've visited, a store you used to purchase books from or perhaps a book fair you have attended. Our collection also includes a wide variety of flyers, invitations, tickets, and other items. See what sparks your interest!
Sell your books to us.
Sabra Books is always looking to add to our collection, and one way we do this is by buying selected books from individual sellers. In general, we buy hardback literature, art, sciences, philosophy, religion, history, scholarly, and technical books.  If you reside in the Chicagoland area we will come to your house and pick up all the books for free!
Please keep in mind that we are somewhat particular about the types of books we buy, but if you think you have a collection in which we might be interested contact us today.